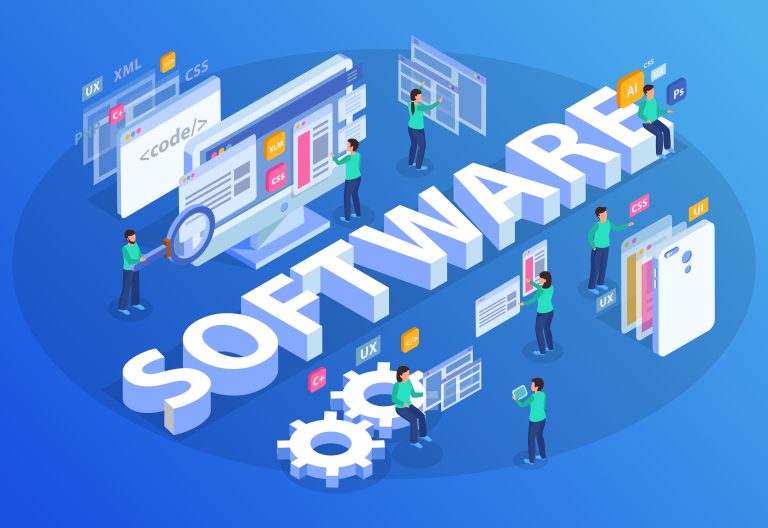 Bespoke/Custom Software Applications
In today's fast-moving IT world, it is not always possible to find an "off the shelf" software solution which meets your individual business requirements. This is where a bespoke software solution comes into its own. We will create a specification for an integrated, expandable and modular system, which will meet your individual requirements.
Our development team are well versed in working with today's development tools such as Microsoft Access, SQL, .Net, Java and many other development environments.
Our bespoke applications are designed to run on many of today's operating platforms including Windows 10 & 11, Windows 2016 Server and newer.  They are also designed to work over Wide Area Networks (WAN) and Virtual Private Networks (VPN).
By choosing a Cloud Application, we can create a secure, scalable solution which can be run from virtually anywhere in the world, bringing to SMEs' that corporate experience that was previously reserved for the multi-national enterprises.
Project & Job Management System
A fully integrated Project, Job, Stock Control, Purchasing, Plant Hire, Certification, Man Hours, Document Control and Invoicing application all in one.
Developed in a modular manner, the application can be supplied with only the modules that your business requires.
The Project Module oversees all Jobs being undertaken whilst the Job Module provides a one stop control centre to run and monitor Jobs, associated Controlled Documents, Consumable Costs, Man Hours, Purchases, Certification and Hires.
The Purchase, Hire and Man Hour Modules fully integrate with the Jobs Module allowing for full traceability of on going costs.
Developed to record and process Vessels and Crew Members for the Off Shore Standby Vessels industry. It includes Crew Members, Vessels, Certification, Medical Records, Wages and Issued Kit.
Crew Changes are automatically processed in conjunction with Vessel Deployments.
Vessels can be Pre Deployed with Replacement Crews and put on standby ready to sail. Once a Vessel is ready to port, the Docking Crew is automatically replaced with the Sailing Crew.
The application calculates both Sea and Leave Days along with producing wage data.
Full Vessel details, Certification and Maintenance data is recorded.
The application was developed for Local Government to allow their Education Department to process and control Work Experience opportunities for Secondary School Pupils.
The application had to be Web based, secure and have private data encrypted due to its sensitivity but still allow Secondary Pupils along with Education Staff to access the application to process and record Work Experience opportunities
Secure Accommodation Management System
A secure Internet application developed to meet the strict requirements dictated by the United Kingdom Border Authority for the housing and management of Asylum Seekers.
Electoral Roll Processing
Application developed to process Electoral Roll records for Regional Government and produce Voter Registration Forms.
Off Shore Order, Manufacturing & Processing System
Developed to meet the unique requirements of the Off Shore Industry, this system had to be very flexible, easy to use, maintain essential certification and meet the safety requirements of the Off Shore Service Industries for all manufactured and supplied lifting equipment.
Wire Rope Order, Stock Control & Invoicing System
Developed to meet the requirements of the 3rd biggest Wire Rope manufacturer in the world. This system had to be capable of handling ship loads of imported Wire Rope from overseas, controlling and meeting strict EEC rules & regulations with regards to quality control and traceability.
Formal & Highland Dress Hire System
Designed to meet the requirements of the client, who specializes in hiring formal & dress hire to both the retail and whole sale market sector. The application had to be flexible, scalable and handle the peculiarities of both the retail & wholesale sectors of the market.
Fire Brigade Payroll Software
Specifically designed to meet the complicated requirements of the Scottish Fire Brigade, the application was designed to process pay details for up to 1,500 firemen for both Retained & Auxiliary Fire Fighters.